Nota Bene "Family Has Your Bach"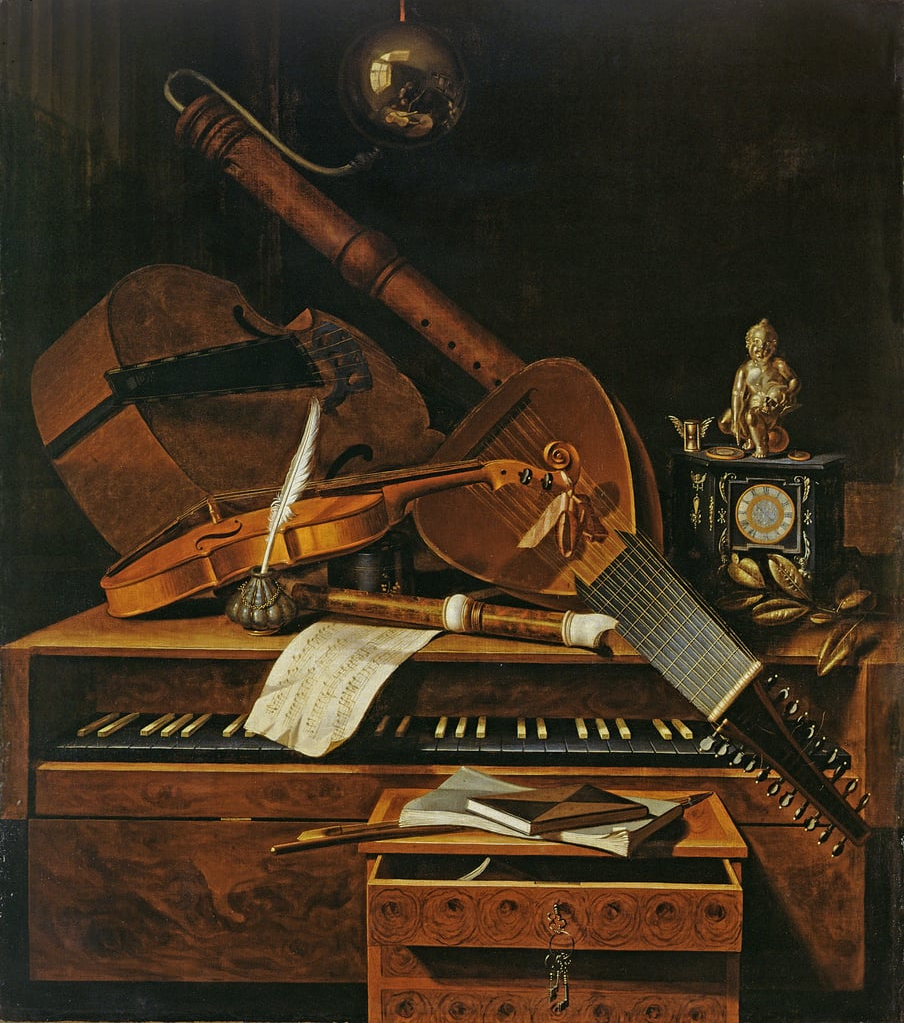 Explore the transition from the High Baroque in Leipzig with Telemann and Johann Sebastian Bach to the Rococo style emerging in Sanssouci with the music of some of Bach's sons. 
Alison Melville takes the journey from the alto recorder to the transverse flute in this enticing family odyssey through the mid-18th century.
Alison Melville, recorders & flute
Kerri McGonigle, cello
Christopher Bagan, harpsichord
*Download Audience Program
*Image: Pieter Gerritsz van Roestraten "Still life with musical instruments"
Tickets
General Admission - $30
Students & Children - free
Ticket Purchase Options
Rerserve tickets by phone - call and reserve tickets by calling 1-866-303-0009
Purchase by Interac e-Transfer - mail Interac ticket purchases to
familyhasyourbach@nbps.ca

Pay by Cash - at the door (on concert day)

Pay by credit card / PayPal / "Pay at the Door" / GooglePay
Options at the following links below:
Friday, November 10th at 7:30PM
Saugeen Academy, Hanover
381 10th St, Hanover, ON N4N 1P7


Saturday, November 11th at 8:00PM
St. Paul's United Church Dundas
29 Park St. W., Dundas ON, L9H 1X3


Sunday, November 12th at 3:00PM
First United Church
16 William St. W, Waterloo, ON N2L 1J3